Much has been said about climate change, we even see world leaders who deny its existence. However, when it was discovered that the earth was round there were people who denied this truth as well. Facing an urgent scenario of change, Costa Rica has decided to take action.
With a very ambitious plan, Costa Rica aims to be the first carbon-neutral country and thus launch a very powerful message to the whole world.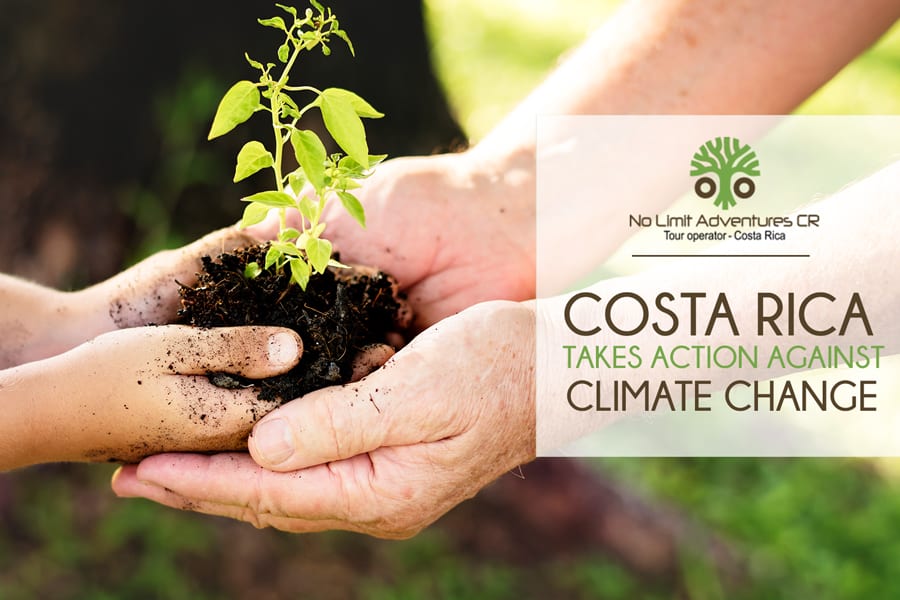 First things first, what is climate change?
According to the World Wildlife Fund, climate change can be explained as the warming of our planet due to human activity.  The main causes of this phenomenon are: energy and deforestation.
Even though climate change has been part of the evolution of the Earth, with warming and cooling periods, the effect of the 7.7 billion people that call planet Earth home has caused the temperature to reach levels never before recorded in the 4,543 billion years of existence of the blue planet. Being the last 30 years the most critical.
The rise of temperatures causes a change in seasons with extreme and unpredictable weather conditions. This has a terrible impact in what we eat and in the conservation of thousands of species worldwide.
Climate change is real, but what can be done?
Costa Rica's plan to decarbonize and stop climate change
Although, as we mentioned before, the plan presented last January to the world is quite ambitious, it has been proposed as a roadmap. While the challenges that will arise on the way to this goal will be many, it is important to start with two big successes in which Costa Rica is already a global example. These two great successes correspond to the two causes we cited in the definition of climate change: energy and deforestation.
2018 marked the fourth consecutive year in which Costa Rica achieved 98% renewable generation in its national electricity grid.
In addition, Costa Rica has an enviable forest cover rate of 52%, which will seek to increase by 60% by 2050. The strengthening of the National Parks network, which you can visit with us, will be vital to achieving this goal.
The plan has 10 axes, each with defined and quantifiable goals.
One of the most important points, mentioned in several of these axes, is focused on transforming the country's vehicle fleet, both public and private, becoming one of zero emission. In addition, the public service network will be strengthened so that it becomes a more attractive option than the use of a private vehicle. This vehicle fleet will also include cargo transport.
On the other hand, it will be sought that 100% of buildings for both commercial and residential use be built under high efficiency and low emission standards.
The industrial sector must adopt a "cradle-to-grave" model, forcing companies to take responsibility for the impact of their products on the environment and, consequently, on climate change.
Agriculture and livestock should also adopt efficient technologies and production models that reduce the emission of greenhouse gases.
Costa Rica is so committed to the goal of maintaining climate change at a temperature no higher than 1.5 degrees that this plan will be presented in 2020 before the United Nations Framework Convention on Climate Change (UNFCCC)
While it is true that Costa Rica will not be able to solve the climate change problem on its own by reaching this goal, the main purpose is to be a model in the world.  Prove that change is possible and that change begins with concrete actions. And you, what are you doing to fight climate change?