Discover the Wonders of Cloud Forests
Cloud Forests are a rare ecosystem found in only 1% of the world's forests. Those that do exist tend to feature dense, lush vegetation clinging onto steep slopes.
These forests are home to abundant flora and fauna, as well as being known for their high species diversity rates. Furthermore, they are one of the world's most significant water sources.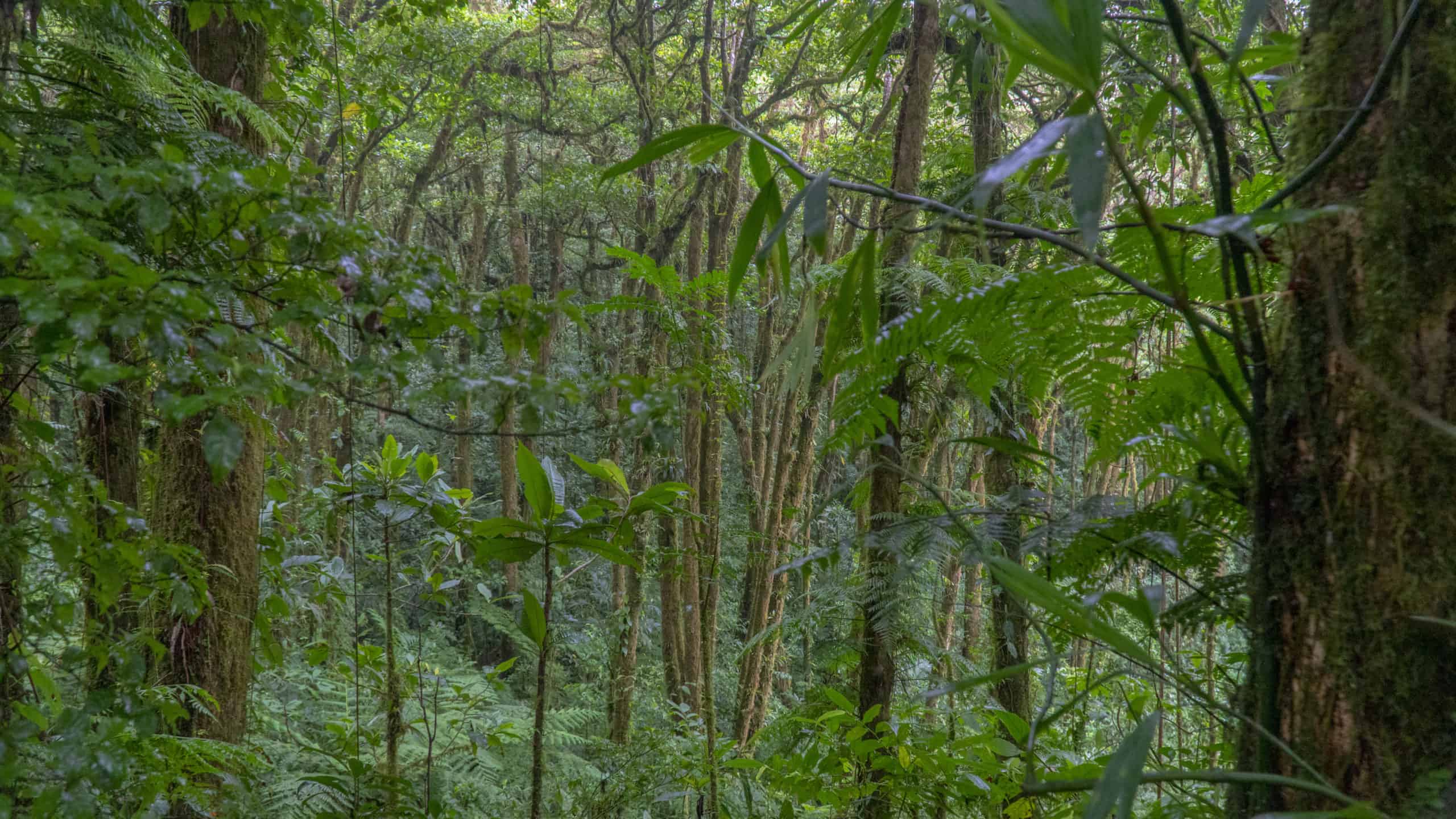 The Nature
Costa Rica holds a small amount of cloud forest areas which the government and NPOs have been protecting for decades. Most of the cloud forest in Costa Rica is located in the Talamanca mountain range, and the most iconic and world-known Monteverde Cloud Forest. An extraordinary area, boasting natural splendor with a thrilling sense of adventure. It also serves as an important haven for wildlife. Monteverde Cloud Forest is located at Tilaran Mountain Range near Arenal Volcano. Is accessible from different parts of the country, the reason why it has been a jewel easy to visit and admire.
Tropical cloud forests are lush green havens of plants growing on spongy epiphytes (mosses, ferns, and bromeliads). These forest floor ecosystems capture and filter clouds as they fall to earth, increasing rainfall essential for many species.
The Experience
Experience the magnificence of cloud forests by staying at one of its luxurious lodges. Hiking adventures led by naturalist guides provide an informative look into its ecosystem and a chance to spot wildlife.
The forest is alive with an array of plant life, including epiphytes (plants that grow on other plants without feeding off them). You'll spot mosses, lichens, orchids, begonias, ferns, and many more as you explore this lush environment.
You can explore the reserve just a short drive from Monteverde town. Here, you'll find plenty of activities suitable for both adults and children alike – like hanging bridges and zip lines.
Cloud forests also generate water, which can help regulate and increase streamflow in dry regions due to climate change. Reducing deforestation in cloud forest areas is a must to ensure that this vital water supply remains stable.
The Weather
Costa Rica's weather is in general delightful. Even in the colder areas in which cloud forest is one of them, you will not need extra heavy warm clothes. Temperatures vary between 50 degrees in January and December to 70 degrees in March and April. Rain is a very important component of the cloud forest, and it can vary from 2000mm to 4000mm of rain per year. A good piece of advice is always to bring a raincoat and sweater with you.
The Location
Cloud Forests can be found around the world, from southern Mexico and Africa to Madagascar and Southeast Asia. Central America, Australia, and Hawaii also boast cloud forests which are packed with a diverse population of plants that compete for space as well as nutrients from airborne moisture.
Monteverde Cloud Forest is one of Costa Rica's finest examples of cloud forests and a popular tourist attraction. It also shelters an elusive bird known as the Resplendent Quetzal. (foto de quetzal)
Braulio Carrillo National Park is also a great option for visiting cloud forests in Costa Rica, located 20 km east of San Jose, and offers zip-lining and aerial tram rides without crowds. Here you can explore trails without being overwhelmed by people. It is also an easy way to explore the rainforest without much effort, as well as providing an exciting canopy walk experience.
With more than 425 species of birds, thousands of insects, and innumerable plant, reptile, and mammal species found here, it makes this forest a must-visit destination.
Want to experience the Cloud Forest with us?  Visit our products